ASUU STRIKE : STUDENT HOPE HIGH AS PASTOR ASSURED 17TH OF JUNE AS RESUMPTION DATE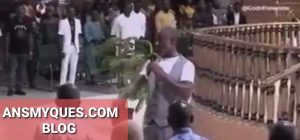 The Nigeria Students hope has now become even higher than what it use to be as to the prophecy of Prophet Ritabbi that went viral on ASUU calling off strike on 17th of June, although a meeting convened which saw ASUU and FG together yesterday 16th of June but the outcome haven't been finalised. 
Who is Prophet Ritabbi?
Prophert Ritabbi happens to be the Prophet in the popular video of ASUU will call of the strike on the 17th of June, he is the founder of Christ as of old ministry (God of now God)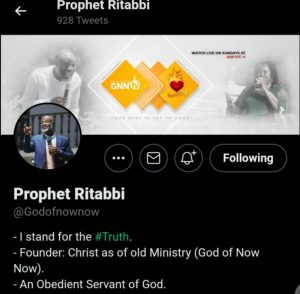 Even in his last tweet when a student asked about Tomorrow being 17th, he still affirms that the student should have faith as it is seen in the picture below, although many Nigeria has take the prophecy with a pinch of salt and rather put their mind, they took it as cruise and are ready to roast the Prophet with Tirades if ASUU eventually did not call off at the end of the day this 17th of June.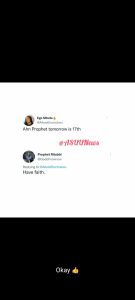 WHEN WILL ASUU CALL OFF STRIKE ??
There are multiple meetings between the Federal Government and the Union already, this is that there might be light at the end of the tunnel on some issue and they could call off soon, but as of the moment, ANSMYQUES did not know
Has ASUU called off Strike? 
No!