Enoculate – Let Me Go (New song)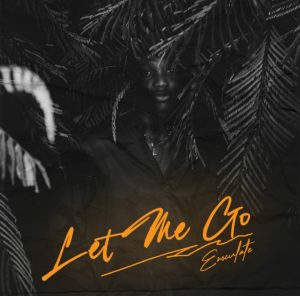 Adebolu Enoch, also popularly known as Enoculate, is a young and vibrant artist who hails from Lagos, Nigeria. He is a Law student at the university of Lagos, who is also passionate about music.
Following the release of his debut single 'Party Tonight', which made big waves airing on radio stations and amassing thousands of streaming numbers on various music streaming platforms, He recently released his new Sophomore Single Titled 'Let Me Go'. The song is an exciting new sound with catchy lyrics and melodies, and a unique blend of Afro pop and Afro beat genres.
It's major themes are love and loyalty; as it portrays a lover who seeks to validate his feelings to his partner, expressing his desire to establish a mutual emotional connection with his partner who seems to not reciprocate the love and affection that she receives from her lover. In a bid to end the one sided relationship, the lover pledges his allegiance to his partner; promising to always be loyal to her and never let her go. But, he still remains unsure if she would reciprocate his love and loyalty back to him; leaving him to ask her a rhetorical question, 'would you ever ever Let me go'?.