HOW TO HAVE HIGHER SHOT OF GAINING ADMISSION TO UNIVERSITY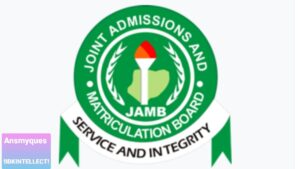 Gaining admission this days might look tougher than what it seems to be but equally, student are gaining admission to university still. The University hasn't stop admitting yeah? So you have to strive, you probably have seen your JAMB result now and you're really happy or otherwise (READ THIS IF YOU HAVE LOW JAMB SCORE). As interesting as it is to tell someone congratulations after having high JAMB score, same way it is to say that your chance of admission is 50-50 meaning the probability of getting into school is as high as not getting. Now, what do you do? Things you'd have to do is what we compose together in this post, though, not all encompassing but you'd have to follow the guide. Note : you should hop on the chance if you know your parent can fund you to private University or take you to schools in United State of America e.g Princeton University, Harvard University, Columbia University, Massachusetts Institute of Technology, University of Chicago, and Yale University. Top liberal arts colleges Williams College, Amherst College, Swarthmore College, Wellesley College, Bowdoin College, Carleton College, Middlebury College, and Pomona College or UNITED KINGDOM e.g University of East London, Coventry University, Oxford University,  Cambridge Or other schools in CYPRUS or commonwealth countries like AUSTRALIA AND CANADA Aside the aforesaid if you are yes ready to face what ever comes from federal universities, then you should keep up with the post. This post featured some of the things a JAMB candidate can do to guarantee or have high possibility of securing admission.
YOU CAN IBKINTELLECT EDU WHATSAPP GROUP CHAT
if it is that you are actually preparing for next year JAMB or you've written, you are encouraged to painstakingly read this post and follow the recommendations to expand your chances at gaining admission.
Below are a couple of factors that will expand your shots at gaining admission.
Upload Complete/Right O'level results:
JAMB has made it clear last year that henceforth, no candidates will be admitted with incomplete O'level results. A candidate that does not have the complete O'level results for their chosen course of study isn't equipped for admission. This does not imply that candidates that are as yet hanging tight for the arrival of their O'level result cannot apply, they can equally do so using awaiting result, this has been the case overtime and it'd be nice to have it in mind that one of the prerequisite for admission in most federal university is if the applicant by October of that year had become 16 years of age, anyone below 16 is regarded as not of age in most federal schools. However, such candidates are to guarantee they upload their complete O'level results before admission commences. Truly, all candidates should confirm their O'level results are available on JAMB CAPS. Without this, no admission for you.
Have a Correct JAMB UTME-Subject Combination:
Simply the same way an incomplete/wrong O'level results can disqualify you for admission and render you nothing at the expense of your carelessness or nonchalance, so as the same way a wrong UTME subject combination can similarly disqualify. and this bundle back to what i do tell student all time,see well that you check the released Jamb brochure or the one on subject combination released by the school you are vying for, this really, to a large degree helps student. UTME Subject combination is the combination of subjects identified with your proposed course of study that you are relied upon to take during the JAMB examination. Candidates are required to go through the JAMB Brochure to know the specific UTME subject combination for their chosen course of study or check our rundown of courses and their UTME subject combinations to avoid committing this error. Though last year, JAMB allowed candidates with such a mix-up to make the correction later we don't know whether that opportunity will be given for this present year. So view this appropriately.
YOU CAN IBKINTELLECT EDU WHATSAPP GROUP CHAT
Apply to a School That Your State of Origin Is Within Its Catchment Area:
Every Federal University has its own catchment regions. These catchment regions are states connected to that specific federal university.schools like University of Lagos has catchment area, this means, not to say favour but there is preference given to the 6 state that falls under the ambit of south-west. On the off chance that your state of origin is recognized as a feature of the catchment space of the federal university you applied to consider, you will have an higher shot, i suppose at securing admission into that university than someone else whose state of origin isn't recognized as a component of the university's catchment region. 35% of the available spaces are reserved for candidates whose state of origin falls inside the catchment space of the federal university of their choice. So it is prudent to apply for admission to an institution that has your state of origin as a component of its catchment region.
A Good Post-UTME Score:
Like the last point I made, a high Post JAMB score similarly allows a candidate a high opportunity of gaining admission. this is that, from the face of it your Jamb score is divided by 8 before you can actually arrive at whatever point you have over 50, so i tell you, if you have no high jamb score, it doesn't still count cos your post UME is 1 mark directly covering 8 marks already in pume,i will talk about this well in other post, the link will be down bellow anytime soon. So don't simply aim for a high score in the JAMB test, also try for a high Post-UTME score too. That way, you have a superior shot at securing admission.
Every one of these I have mentioned above will most likely allow you a high opportunity of gaining admission and with God on your side, your admission is certain. But note again, you should hop on the chance if you know your parent can fund you to private University or take you to schools in United State of America e.g Princeton University, Harvard University, Columbia University, Massachusetts Institute of Technology, University of Chicago, and Yale University. Top liberal arts colleges Williams College, Amherst College, Swarthmore College, Wellesley College, Bowdoin College, Carleton College, Middlebury College, and Pomona College or UNITED KINGDOM e.g University of East London, Coventry University, Oxford University,  Cambridge Or other schools in CYPRUS or commonwealth countries like AUSTRALIA AND CANADA