Olamide Badoo Flaunt is "Bati fe o ri" Tattoo, Amuse Audience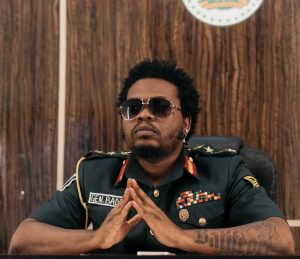 GENERAL BADOO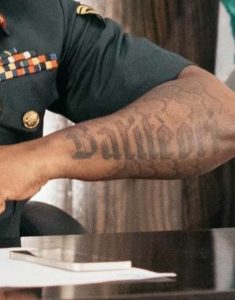 Olamide Badoo Flaunt is "Bati fe o ri" Tattoo, Amuse Audience
Olamide Adedeji, known with the stage name Olamide Baddo recently Flaunt to his Instagram follower his Tattoo which reads "Bati fe o ri" which literally in English and French means "has expected" and  "arrive a prévu" respectively.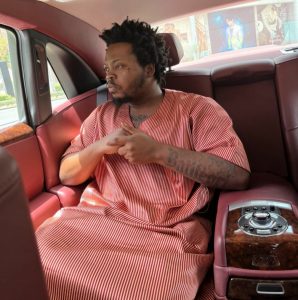 7
The tattoo picture came up well in his costume Kaki, which has the imprint "GENERAL BADOO" on it in a late 2021 song he sang with "Zazoo zeh" a now renowned popular street music singer, it is suppose that the general Badoo costume was an imitation of one time Military head of state in Nigeria, of which even was mentioned by him in the music at that line "eje loju bi ti Abacha" which literally means blood in my eye like that of Abacha but intensely will be the representation of Abacha's strictness to the citizen in those years.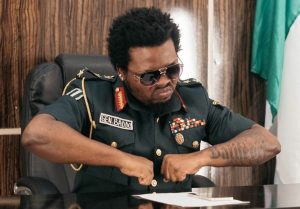 Olamide is a renowned singer and a loving one too among Nigerians, he is indeed Badoo (representation of boss) as he calls himself.