SCHOOLS THAT HAVE RELEASE POST UME FORM 2022/23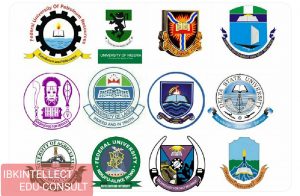 This is the page where you get update on the number of Universities that have release post ume Result, it is very important you get updated cos no one knows you might say it will take time, it should come fast, again, you could suppose it'd be fast it should rather take time, the best is to stay updated at all time  so that the instance the school of your choice release her pume form you'd quickly know what step to take.
I suppose the best advise had be that you bookmark this page or you save it in such a way that you can always come back to it.
The current list of schools we have are :
ELIAZE UNIVERSITY 
FOUNTAIN UNIVERSITY 

ANCHOR UNIVERSITY

 
WHEN WILL FEDERAL UNIVERSITY RELEASE THEIR POST UME?
majority of the federal university will release their post ume sometimes around August ending to beginning of September thereabout, schools like UNILAG, UI, UNILORIN, OAU, FUTA, FUOYE by that time should have release the form for student to start obtaining. The ground is for any student seeking to get admitted to federal schools to stay put and you can try and bookmark our page so you'd getting more update from us, we could say it'd take time it should come rushing in early and we could suppose the exam might come early it should pick up so soon, but judging from all that had been seen in our years of experience in the profession, if not extraordinary circumstances, it's always written in late August, early September. So now that you know this I believe you'd start reading as hard as you should because it's not actually easy gaining admission into federal schools cos the competition is high, then you ask yourself, how can I get into university with ease?? There are very many factors, ranging from :
Knowing your post ume combination 
Does the school only specialise in screening student
Is the Federal school a very old one ??
How attracted it is and what are the nature of their past cut off points
You'd really do well if all this are put into consideration, I mean, schools like UNILAG only conduct their post UME in the manner that every student be it ART, SCIENCES OR COMMERCIAL are writing Maths English and General knowledge while schools like UI, OAU, write their four combination just like that of JAMB but 100 questions now with 40 minutes, it really a survival if the fittest, meanwhile, you'd ask how many questions does UNILAG write in post UME?? UNILAG is 40 questions in 30 minutes. NOTE : that not all federal university does post ume but rather they'd screen student which is a process that involve merging your UTME credentials with WAEC to determine how far you are ripe for admission
When will state University start release their post UME??
This is not set in stone, meaning that there is no rigid timing as to this but what we've learned over time is that most state University does wait till the Federal university has sold their form, this idea is hinged on the fact that, not all people had get into a federal university, the remaining persons not considered for admission can now obtain change of course to schools like OOU, LASU, EKSU and so on, the problem now is that majority of all the state schools are not writing post UME again, they do more of screening and all, and has mentioned earlier, the screening is not like an interview per se, it's for you to just submit the required credentials from you, their are ways the University calculate and collate the result and on the long run put a grading which brings out the cut off point, schools like UNIOSUN  AND LASU, for instance does not release cut off mark but they prioritise indigenes of that state first before any person from other states, then through the grading system give people admission.
When is private University post UME be out??
The answer is that some are out already and that is what we first mentioned, the scope is that most private University form will always be on sale till like 2 to 3 days to JAMB pronouncement of closure of admission year, so, why then should you rush! some private UNIVERSITY had have their form on sale for 8-9 months, so instead of you waiting kindly opt in for the post utme of either a federal or a state school to even know how okay you can be even after getting into the course of your choice in the University.
HOW CAN I GAIN ADMISSION INTO COMPETITIVE SCHOOLS ??
The so called competitive schools are the easiest, the group is have someone guiding you well on this admission thing, and that's why we recommend IBKINTELLECT to you, you can text on 08130184805 on WhatsApp, as funny as it seems, schools like UNILAG are way easier to get into before UNIOSUN, the groud is can you read ?? can you not fret in post UME?  Can you follow our guide? Then you have no problem, we, at IBKINTELLECT DDU CONSULT have help lot of students secure admission into the UNIVERSITY, UNILAG  has even one of them, but this is not to say we can make you get admitted, we ain't the board, but we can help you with the process that get you in, we've been committed to this for long. Gaining admission to competitive schools requires you having every facet of the nature of how the school gives admission and how do you have this, follow someone who'd guide you through, of which you can text us to join our class at a fee , we have a well based UNIVERSITY-Simulated test on our other website, that makes student take test in same manner the University would conduct it for you and we have classes online, the best part is our teachers are people in the school, so to get into competitive schools now, you know what to do!
When will admission close this year??
That is largely a JAMB board question, JAMB declares the start of a new admission year and declares also the closing which is mostly in JANUARY of the next year the admission year start.
How can I gain admission this year??
Depends largely on you, if you know you already have low JAMB score try to opt in for change of course form and institution, their are schools that can admit you notwithstanding what you have but you'd have to prove your self a little more prolly through their Post UME or Screening, I suppose you'd really be alright, but if you know you have more than 200 or even reasonable score below, you can text us to join you to our paid post ume online class, we guarantee you success and all that requires of you is your cooperation too.
How can I contact IBKINTELLECT??
IBKINTELLECT edu consult is the manager of ANSWER MY QUESTIONS (ansmyques.com) so you're in a safe hand texting us on our WhatsApp line on 08130184805