5 STRATEGIC SECRET OF MAKING BUSSINESS GROW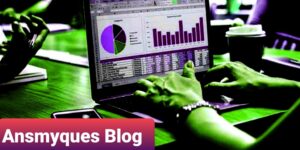 Have you ever ask yourself why your business seems unproductive or not really profitable? Have you try many plans on how to make your business grow but all in one way  or the other leading to business wind up? Then maybe I should congratulate you reading this post, if you can continue and read to the end and I want you to believe that you have gotten to a secret palace of idea that can make you grow well in your business. 
Now ask yourself, what is business? Bussiness has been defined by many experts and that is not what we are talking on here, but it seems good to know what business is in a more quick way explanatory form, business is something you invest in as an occupation or which has either 50% loss or 50% gain, at the start or inception of creating a business, you find out that you are investing on something that either brings you lost or profit, that's why you need to make sure you are taking a good risk while starting a business, a good risk is when you know that your chance of being successful on a particular business you wanna take is high for example (70%  and 30 % failure) you must get high chance when venturing into any business, in that case you should always put it in mind that good risk pays other than bad risk, bad risk are business you venture in without a prior knowledge about it, my dear taking a bad risk is like (30% success and 70% failure), then what is the success of failing at high rate and succeed at lower rate.
Business on its own is like a study you need to take your time with before venturing into it, now let me give you the five strategies of making business grow.

1. Find a good brand name : as that old adage goes "a good name give a good reputation", don't forget reputation is part of what you are selling, mind you, you aren't the only one in the world selling the product, so don't feel too big because you are in a competition, you need to survive, your good name can help you in many way, you can't just wake up early morning and name your business "bastard sales", see I pity you, this is what I called "winding up before starting ", so stick to plan have a good brand or product name which can help grow your business both home and abroad, be wise and don't forget a good brand name attract new customers through word of mouth pass down by your old customers.
2. Plan well : as this as been said earlier, don't just do business because people around you do it, find a unique way of making yourself known, your brand is you and you are your brand, so you have to plan well on budget, loss, gain and all, " you don't plan well according to a bussiness man then you have allow failure to plan for you". 
3. Do much advertisements : many people don't know the power of advert, advertising is the creation of awareness in the mind of your audience, advertisement make old customers to come back and new ones to come in, advertising is one of the 1st way to cure your business sorrow, when advert is on then you need to worry less because many people are coming for your product, advertising really helps in terms of passing it here and there through the word of mouth, don't forget, a product without advert is like a person expecting a visitor in a particular area without giving them adress.
4. Give more than you pitch : this means that you don't for all time brag on your product as the best on earth, this might cause you to lose customers, no one ask you not to pitch, pitch, let them know, it's even part of the strategy for people to know that they deal with serious person but don't forget, more pitch sway away more client or customer. 
5. Invest for future purpose : when doing a business you don't just stay in one corner thinking everything will be booming as it is for long time, the reason being that something can come up a day, most especially those that technology could replace their job, "so when things are still booming and successful, try to invest more." 
Thanks for getting this lovely post from us, I hope you enjoyed it, for us to have you back some other time you can help us click on the subscribe button,  it will go way far for us and you'd also in turn get notify if any interest post as this drops.
Thanks once again, do have a nice day, we'd hope we see you soon