JAMB to start taking place in UK, GERMANY, USA and UAE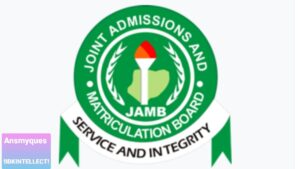 JAMB which stands for Joint Admission Matriculation Board has suppose the exam in no time would start taking place in Foreign European countries in other to attract more foreign students to the country. It was mentioned that the places the exams had be conducted will include United Kingdom,  United State of America,  Berlin in Germany and United Arab Emirates
The board said the exercise took place in five out of its nine current foreign centres and was a complete success.
JAMB said the centres where the examination were held include: Accra, Ghana; Johannesburg, South Africa; Buea, Cameroun, Abidjan, Cote d' Ivoire and Cotonou, Benin Republic.
However, it said, the 2022 Foreign UTME will take place in Berlin, Germany; London, UK, Jeddah, Kingdom of Saudi Arabia and New York, the United States of America in due course.
It further explained that the exercise was part of the board's largesse, towards providing succour to foreign candidates who signalled interest to attend Nigerian tertiary institutions in its academic year.
The board said that its International policy on test administration, aims at attracting more foreign candidates to the nation's tertiary institutions and the policy would  start yielding positive effect.